Canadian Landscapes CfP English – PDF
Paysages canadiens CfP Français – PDF
Canadian Landscapes
2nd CALL FOR PAPERS
9th Triennial Conference of the
CENTRAL EUROPEAN ASSOCIATION FOR CANADIAN STUDIES
in cooperation with
EÖTVÖS LORÁND UNIVERSITY,
KÁROLI GÁSPÁR UNIVERSITY OF THE REFORMED CHURCH IN HUNGARY
PÁZMÁNY PÉTER CATHOLIC UNIVERSITY
and
BUDAPEST BUSINESS SCHOOL UNIVERSITY OF APPLIED SCIENCES
Budapest, Hungary
October 27-29, 2022
The Central European Association for Canadian Studies, in cooperation with Eötvös Loránd University, Károli Gáspár University of the Reformed Church in Hungary, Pázmány Péter Catholic University and Budapest Business School University of Applied Sciences, is pleased to announce a conference on "Canadian Landscapes" to be held in Budapest, Hungary, on October 27-29, 2022.
The organizers continue to be confident that this will be a live event – the first chance for all our members to get together since the previous CEACS conference in Prague in 2018. In any case, however, should the circumstances change, the conference will take place online. The Conference Organizing Committee welcomes papers in English or French on literary, cultural, political, geographical, environmental, historical, artistic, as well as business and economics-related perspectives of the conference theme, including (but not limited to) the following topics:  cultural landscapes  indigenous landscapes  multicultural and transnational landscapes  climate fiction  petrol fiction and other resource management induced landscapes  geological landscapes
– ecocriticism  literary and cultural sustainability
– visual arts
– utopian and dystopian landscapes
– (post)apocalyptic landscapes
– landscapes in translation
– ekphrasis
– landscapes and identity  landscapes of the mind: psychological fiction
– gendered landscapes
– posthuman landscapes
– historical landscapes
– landscapes: theological interpretations
– culinary landscapes
– demographic landscapes
– business landscapes (tourism, hospitality, finance, management, accountancy, foreign trade, EU-Canada relations)
– economic landscapes
The intended program will feature keynote lectures, multiple thematic sessions, panel discussions, sessions for young Canadianists, as well as a teacher-training session and film screening. Presentations will be 20 minutes, followed by Q&A at the end of each session. PhD, MA and BA students are also welcome to participate with papers (with the option for BA students to deliver 10-minute presentations). Abstracts of papers (maximum 250 words) and a one-paragraph CV for those planning to deliver papers should be submitted by e-mail to the organizers at karoli.canada@gmail.com and at deak.timea@kre.hu by April 22, 2022. Participants will be notified of the acceptance of their paper proposals by May 3rd, 2022.
A selection of papers will be published in a special, peer-reviewed journal issue devoted to the theme of the conference.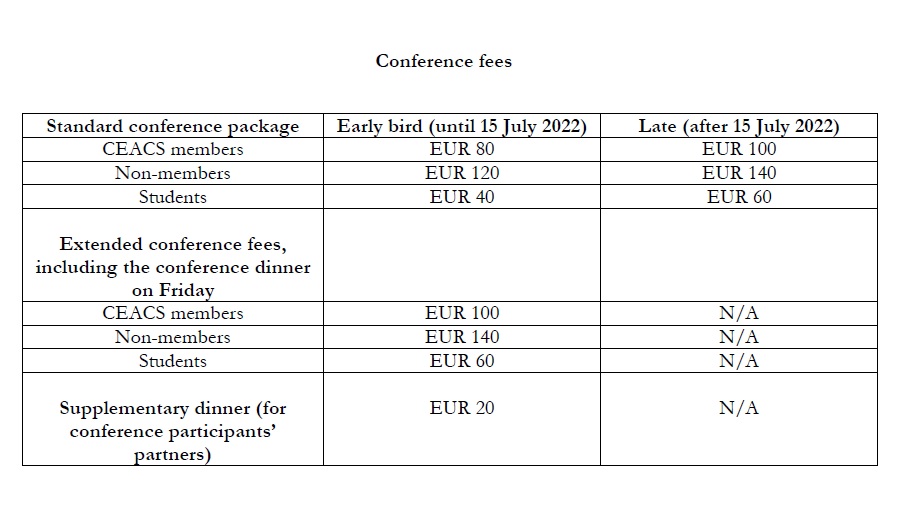 Fees include conference materials, coffee breaks and an evening reception on Thursday. Fees do not include travel and accommodation costs.